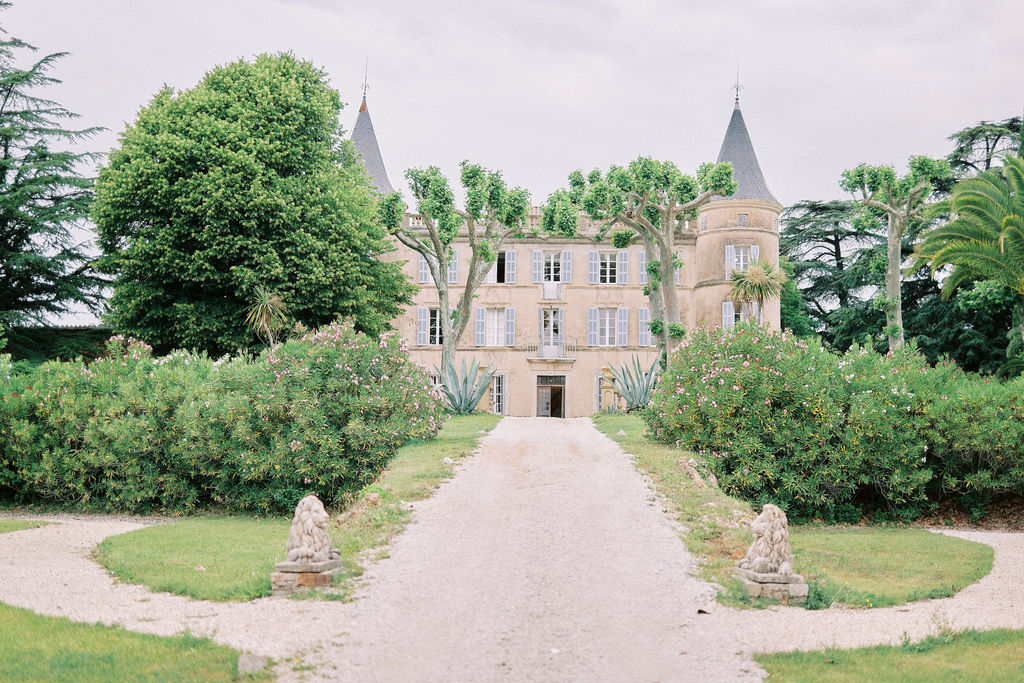 MULTI-DAY WEDDING AT CHATEAU de ROBERNIER
IN PROVENCE
Holly & Sean got married at the magnificient Chateau de Robernier in Provence - South of France, surrounding by their loved ones, family and friends. This lovely couple wanted to create a romantic yet festive atmosphere to reflect their personalities.
Regarding the design, different shades of pink have been used though flowers, wedding stationery, bridesmaids' dresses to enhance the emotional vibe. And the perfect match between the ambiance led by the live band & the gourmet dinner meets the festive and joyful feeling requirement too.

The day after, a recovery brunch with local food & wine has been held in the garden followed by the coolest pool party they ever had !
NUMBER OF GUESTS: 60
NUMBER OF PROFESSIONALS: 12
WEDDING PREPARATIONS: 24 MONTHS (COVID)
IMAGES BY ©VALERY VILLARD