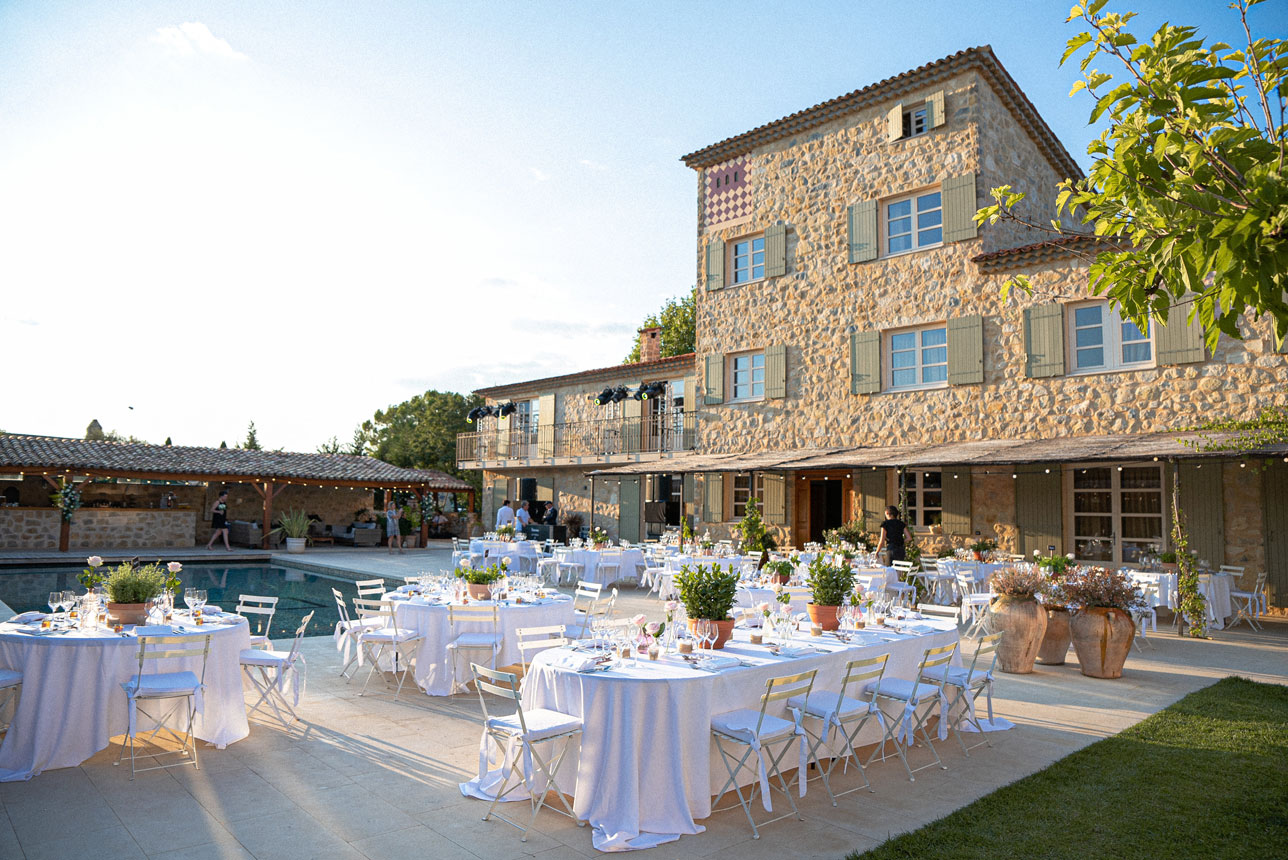 ROMANtic endless summer wedding in Provence
Romantic wedding in Provence, a celebration of love in Domaine de la Chapelle at Lorgues.
Get inspired by this three days wedding out of time for this couple from Monaco surrounding by family and friends.
The entire reception has been created to be held outside: a welcome dinner on friday after the civil ceremony, the entire wedding on saturday with a religious celebration on the venue, and a relaxing day after wedding with a pool party with a brunch.
number of guests: 110
Number of professionals: 12
wedding preparations: 12 months