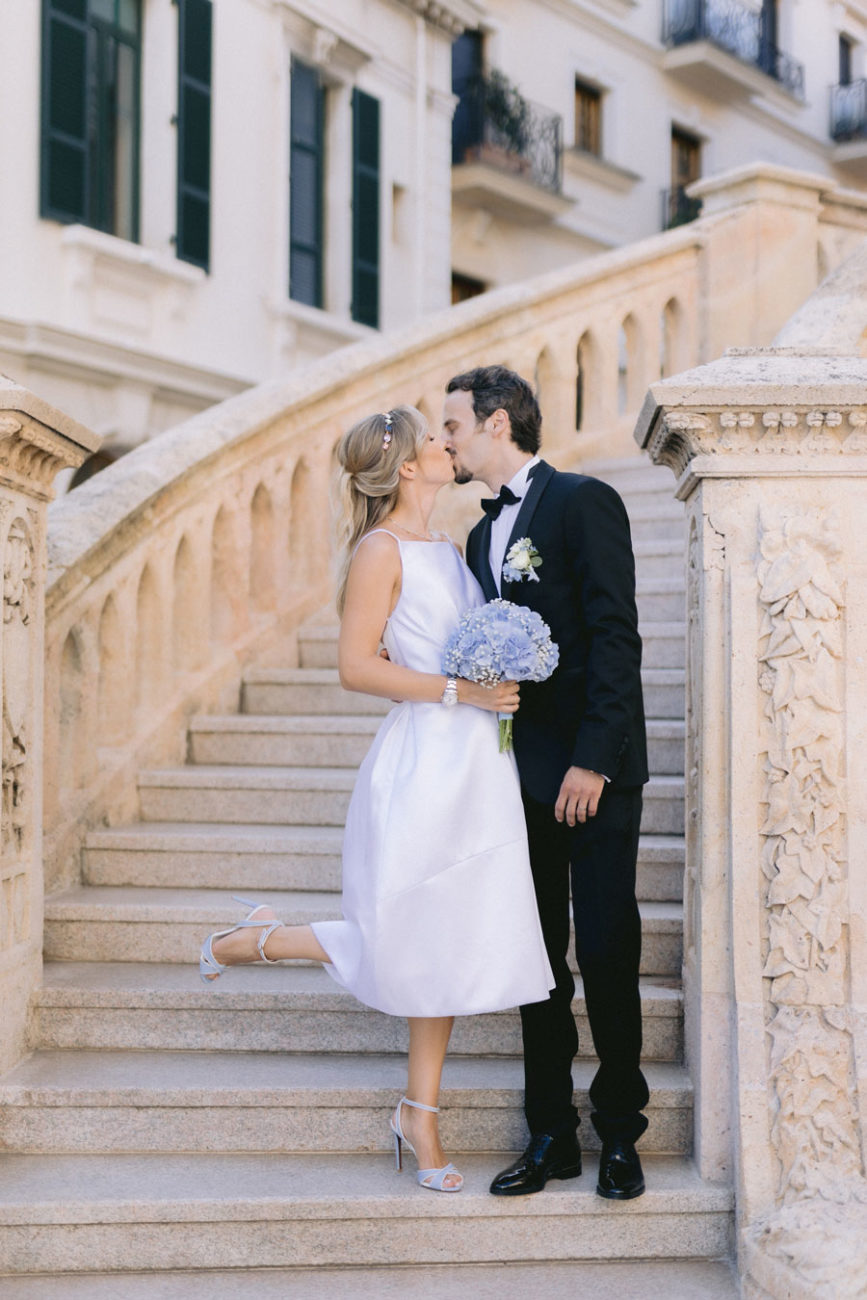 Modern romance wedding in Monaco
What a wonderful Monaco modern wedding!
Samantha and Marc contacted me only one month before their wedding. They were not willing a big reception with undreds of guests. They just wished a simple celebration with their closest friends and beloved family. The wedding preparations have been held in a private villa in Beausoleil. Early in the afternoon, the bridal party enjoyed a quick photoshoot session before going to the town hall in the old city on the famous Rocher de Monaco (Rock of Monaco).
After the civil ceremony, groups photos, couple session in the Saint Martin gardens, the guests were all invited to meet in a restaurant frequented by the newly wed couple. The entire coktail has been imagined outdoor to enjoy fresh aperol Spritz, apetizers and the end of the day atmosphere. Then, the dinner took place inside La Piazza restaurant before going back to their villa to dance all night long...
number of guests: 30
Number of professionals: 9
wedding preparations: 1 month